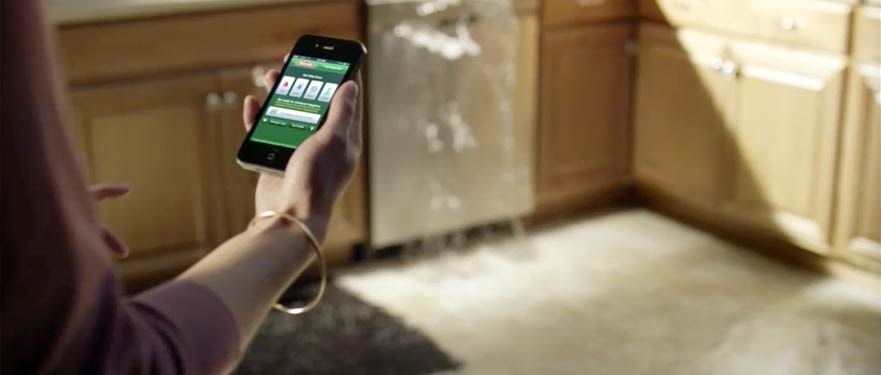 Water Damage Emergency Tips
What you can do until help arrives
Water Tips  |  Fire Tips   |  Biohazard Tips   |  Mold Tips
Why Water Damage Occurs
You might think of water damage in relation to major natural disasters, like hurricanes, tsunamis, and monsoons, but it can occur when there is any leakage in your home, whether from an old pipe, blocked gutters, or even condensation from your air conditioner.
It is not something to sleep on—water damage can ruin a home fast, within mere hours wrecking furniture, warping wood floors, and creating serious mold and mildew problems.
Identify the Source
There are many places where water damage can originate. Here's some of the most common:
Extreme weather

Leaking pipes or water heaters

Washing machine supply line leak

Air conditioner condensation

Broken sprinkler system

Clogged gutters
Call SERVPRO of Mayes and Wagoner Counties for any of your Water Mitigation Needs
Have A  Water Damage Emergency? Call (918) 486-1055
What To Do After Flooding
Remove excess water by mopping and blotting.
Wipe excess water from wood furniture after removal of lamps and tabletop items.
Remove and prop wet upholstery and cushions.
Place aluminum foil or wood blocks between furniture legs and wet carpeting.
Turn air conditioning on for maximum drying in summer.
Remove colored rugs from wet carpeting.
Remove art objects to a safe, dry place.
Gather loose items from floors.
What NOT To Do After Flooding
Don't leave wet fabrics in place. Hang furs and leather goods.
Don't leave books, magazines or other colored items on wet carpet or floors.
Don't use your household vacuum to remove water.
Don't use television or other household appliances.
Don't turn on ceiling fixtures if ceiling is wet, and keep out of rooms where ceilings are sagging.